Stem Cell Microneedling Facial
Stem Cell Microneedling Facial or otherwise known as Collagen Induction Therapy (CIT) is a powerful way to increase collagen production, reduce wrinkles, decrease acne and other types of scars, even your skin tone, improve overall skin texture, shrink pore size and more.  This is one of LymphWork's esthetician, Ashley Hunter's, favorite forms of skin care and although it is a powerful transformation skin service by itself, it can also be combined with Jet Plasma or BioRePeel or other potent skin serums and products for enhanced and faster skin rejuvenation results.  
What is Stem Cell MicroNeedling?
This is a minimally invasive service that is great for all skin types and usually performed on the face, neck and upper chest.  Sessions can be focused on another specific area of the body or scar tissue too.  
The purpose of microneedling is to cause slight micro-injury creating (temporary) inflammation not visible to the eye, just under the skin surface. This stimulating process results in the release of growth factors to stimulate collagen & elastin fiber production. It activates cytokines allowing cells to replicate, perform and function. Stem Cell Microneedling facial can be performed as a single service to boost a fresh glowing skin, or better yet as a series (typically 3-6, done 30 days apart) which builds Collagen up over time. A series is best for longer term results.  Results from microneedling services can last 6 months to a year, or in the case of scar revision microneedling, many years.
Skin needling treatments are performed in a safe and precise manner with the sterile devices and are normally completed within 30-60 minutes, depending on the selected area.  The skin care products applied to the skin are hyaluronic acid, distilled water, and a professional stem cell and exosome S²RM® product (derived from donated adult human stem cells or plant based stem cells), however, your Esthetician will modify the products and services based on your own specific needs.  The beauty of this service, like Jet Plasma, is that the products used can penetrate more deeply into the tissue during the procedure making it an ideal time to utilize regenerative and professional grade skin care products.

Stem Cell MicroNeedling Facial in Action
---

Scar Revision MicroNeedling
A scar revision is a procedure done on a scar to alter the appearance of the scar, using a different kind of micro-needle tip formation, specially made for collagen and fibroblast build up. It can be done only after consulting with LymphWorks' Esthetician Ashley. Numbing is always available but not required. The revision may improve the cosmetic appearance of the scar, restore function to a part of the body that may have been restricted by the scar, and/or improve an itchy or tightened scar. This treatment promotes the formation of new skin cells and accelerates healing. At the same time, it breaks down old scar tissue, and can lighten hyperpigmentation. This process is great for keloid scars, post surgery incision scars, stretch marks, acne scars, burns and more.  The process usually takes one 45 minute session but sometimes requires more than one session.
Scar Revision MicroNeedling is only done after all other forms of manual (hands on) scar release work or scar massage have been performed which may include techniqes such as Lymph Drainage Therapy, Myofascial Release, & Lympho-Fascial Release (LFR), & Massage Cupping. 
Scar Tissue Micro-Needling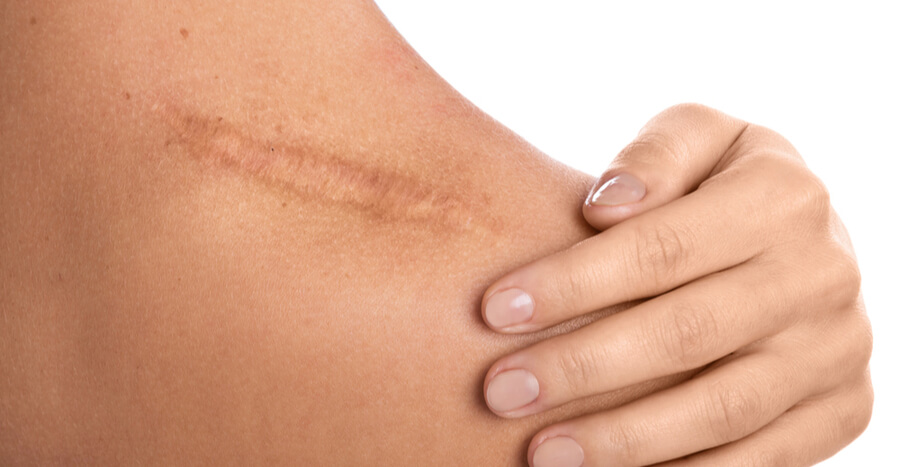 ---


Frequently Asked Questions About Stem Cell MicroNeedling Facials


Does MicroNeedling Hurt?
Most people describe this service as pain free to a little spicey or stingy in some areas.  For those with sensitive skin, you may request numbing creame before receiving Collagen Induction Therapy.
​
Are there any side effects after the Treatment?
Although the majority of patients do not experience any complications with micro-needling, it is important you understand that risks do exist. Because micro-needling penetrates the skin, it inherently carries health risks, including but not limited to those listed below. You should discuss any and all health concerns with your esthetician. 
After the procedure, the skin will be red, with mild swelling and/or bruising, and might feel tight and sensitive to the touch. Although these symptoms may take 2-3 days to resolve completely, they likely will diminish significantly within a few hours after treatment.
It is important to follow the pre-care and after-care recommendations given the minimal changes that this process may cause infection, pigment/color change, scarring, pain, persistent redness, itching, and/or swelling, and/or an allergic reaction.
Are there any pre-treatment recommendations for MicroNeedling?
Let your skin therapist know if you would like numbing cream applied and if you have any allergies to Lidocaine or related creams.  Additionally, please avoid IbuProfen and other Inflammatory pain meds prior to Stem Cell MicroNeedling facial or body services!
There are certain contraindications that may preclude you from receiving micro-needling treatments including active acne, active infection of any type (bacterial, viral, or fungal), cardiac disease/abnormalities, collagen vascular disease, eczema, psoriasis, or dermatitis, hemophilia/ bleeding disorders, keloid/hypertrophic scarring, pregnancy/lactation, raised lesions (moles, warts, etc.), skin cancer, sunburn, tattoos, telangiectasia/couperose/rosacea (skin inflammation), uncontrolled diabetes, vascular lesions (hemangiomas), autoimmune disorders (healing problem), glycation (treatable MN with topical L-carnosine/supplamine) , and scleroderma. 
Auto-immune disorders can possibly affect the healing of a microneedling treatment, therefore can result in a delayed healing time. 
The use of Botox®, Juvederm®, Restylane®, and any other injectable must be disclosed prior to treatment.  Wait 2 weeks to microneedle area post injections. 
There are some contraindicated medications: chemotherapy or radiation, and recent use of some topical medications.
Micro-needling is contraindicated within 72 hours of waxing of the area, and within 1-3 weeks of a chemical peel on the area.
Are there any post-treatment recommendations for Stem Cell MicroNeedling Facials?
Both Jet Plasma and micro-needling procedures stimulates both fibroblasts and activates cytokines to produce collagen growth, and can create more external sensitive skin. The area can not handle abrasive exfoliation or harsh products for 72 hours, and could be irritated by chemicals from linen detergents, etc. 
It is critical to avoid sun exposure for 1 to 2 weeks after a micro-needling treatment. I should also wear a daily SPF. Without SPF there is a risk of hyperpigmentation. 
The use of at home derma rollers or microneedle pens should not be used after in-office treatment for at least two weeks post treatment. *The frequent overuse of rollers at a certain depth can reverse the effects for collagen growth. 
Use a Gentle Cleanser and tepid water to cleanse the face for the first 48 to 72 hours and gently pat to dry treated skin.  Keep the face Moist with a gentle moisturizer or a light amount of EMU oil, Rose Hip Seed Oil, or Stem Cell Serum for 3-5 days.

You may wish to sterilize your cell phone, avoid touching your treated skin with unwashed hands, and sleep on a clean pillow case to keep the area clean.
Your Skin care specialist will make other recommendations, especially on after-care product useage, based on your unique skin care history, type, and goals.
Still have more questions about Stem Cell MicroNeedling or ready to book your appointment?
LymphWorks' Esthetician Ashley offers a free skin care consulation on-line or in person.  Please schedule with here here.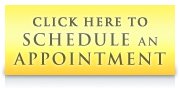 Scheduling an appointment requires that you provide personal information
to our scheduling service provider.
---
Like This Page?