Fort Collins Lymph Drainage Therapy, Massage, Energy Healing, and Natural Beauty

Fort Collins Lymph Therapists, Massage Therapist, and Energy Healer, and Holistic Esthetician specially trained to facilitate your body's own healing processes for swelling, detoxification and chronic health issues.
Our unique blend of:
Lymph Massage Combination Therapy
used by Fort Collins LymphWorks practitioners are intended to help you where other therapies may not have.  "Our mission is to facilitate and inspire optimal health through intuitive lymphatic bodywork, energy healing, and holistic skin care."  That naturally beautiful glow that comes from within can be acheived through intuitive lymphatic bodywork, optimal lymphatic circulation, healthy skin care, energy healing and many more therapies we offer.  Healthy lymphatics is our "thing" and we know more about it than most health care practitioners.
YOUR BODY'S NATURAL STATE IS HEALTH. Our stressful lifestyles can lead to an accumulation of lymph, toxins, restrictions, patterning and lymph stagnation which impair cellular functioning, our moods, our outward skin health, our ability to handle stress, and most importantly our immunity. Getting your lymph flowing, strong, and healthy is a critical component of health. We can help by being an important component of your health practitioner team. Our goal is to facilitate and educate you so that we become a supportive service needed less and less over time.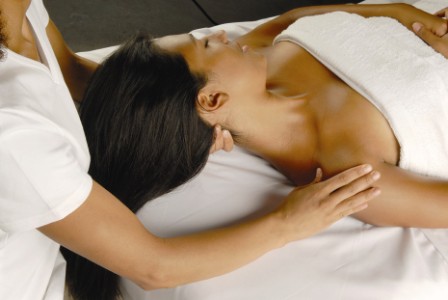 LymphWorks - Fort Collins's Body Working Experts
Have you experienced a surgery, trauma, illness, medication, infection, swelling, fatigue or stress from which you have never completely recovered? Or maybe you feel like you just don't have the energy throughout your day to do the things you love?  Maybe you haven't been able to heal or change an emotional or mental pattern that causes you distress or unhealthy choices?  Maybe you seem to be attracting negativity?

You may have even experienced a great massage, but only felt relief from your complaints for just a day or two? Fort Collins Lymph Drainage Therapy is more than a massage. 

Through the application of Lymph Drainage Therapy (often misunderstood to be lymph massage or lymphatic massage) and other massage and energy work techniques, your body may be put back into a state where deep healing can occur. This type of work cleanses and detoxifies as well as stimulates your immune function, in addition to "balancing your autonomic nervous system." (1)  This work can also re-pattern long standing chronic physical, mental and emotional ways of being that no longer serve you or inhibit healing.

These lymph and massage techniques also induce deep states of relaxation resulting in tissue restoration, regeneration, and repair. Results may "prove beneficial in the correction of numerous conditions; as well as use in preventative health maintenance."
Our trained Fort Collins therapists will work directly with your chosen health professionals when needed, to get you back on track with your health or focus on prevention. Self care recommendations may also be shared to further empower you on your journey.
Some of the specialties we are passionate about helping you with are:
Swelling and Inflammation - including autoimmune, allergies, chronic infections, water retention, digestive problems, swollen lymph nodes, muscle pain, organ pain, joint pain
Detoxification and Whole Body Cleanse - including liver detox and assistance with your physician guided cleanse or weight loss program
Injury Recovery and Surgery Recovery - sprains, strains, bumps and bruises, chronic pain management, scar healing, cosmetic surgery, reduced recovery time, motor vehicle accidents, joint replacements.
Cancer Massage and Cancer Recovery - chemotherapy, radiation, Lymphedema prevention, boosting immune function
Stress Reduction and Emotional Release
---

Fort Collins Lymph Therapists, Massage Therapists, and Energy Healer

To contact Carol J. McDaniel, LMT HTCP CRMP or one of our other Fort Collins therapists, please click here.
Thank you for visiting our site. We are eager to share our passion about natural health solutions, the lymphatic system and natural pain relief. Please book an Appointment below.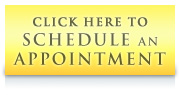 Scheduling an appointment requires that you provide personal information to our scheduling service provider.
References:
(1) Chikly, Bruno, http://chiklyinstitute.org/ldt/applications.htm, Chikly Health Institute, 2009.
---
Like This Page?