Fort Collins Lymph Drainage Therapy, Massage, Energy Healing, and Natural Beauty

Fort Collins Lymph Therapists, Massage Therapist, and Energy Healer, and Holistic Esthetician specially trained to facilitate your body's own healing processes for swelling, detoxification and chronic health issues.
Our unique blend of:
Lymph Massage Combination Therapy
used by Fort Collins LymphWorks practitioners are intended to help you where other therapies may not have.  "Our mission is to facilitate and inspire optimal health through intuitive lymphatic bodywork, energy healing, and holistic skin care."  That naturally beautiful glow that comes from within can be acheived through intuitive lymphatic bodywork, optimal lymphatic circulation, healthy skin care, energy healing and many more therapies we offer.  Healthy lymphatics is our "thing" and we know more about it than most health care practitioners.
YOUR BODY'S NATURAL STATE IS HEALTH. Our stressful lifestyles can lead to an accumulation of lymph, toxins, restrictions, patterning and lymph stagnation which impair cellular functioning, our moods, our outward skin health, our ability to handle stress, and most importantly our immunity.  Getting your lymph flowing, strong, and healthy is a critical component of health.  We can help by being an important component of your health practitioner team.  Our goal is to facilitate and educate you so that we become a supportive service needed less and less over time.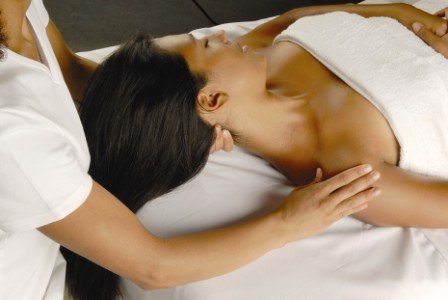 LymphWorks - Fort Collins's Body Working Experts
Have you experienced a surgery, trauma, illness, medication, infection, swelling, fatigue or stress from which you have never completely recovered? Or maybe you feel like you just don't have the energy throughout your day to do the things you love?  Maybe you haven't been able to heal or change an emotional or mental pattern that causes you distress or unhealthy choices?  Maybe you seem to be attracting negativity?

You may have even experienced a great massage, but only felt relief from your complaints for just a day or two? Fort Collins Lymph Drainage Therapy is more than a massage. 

Through the application of Lymph Drainage Therapy (often misunderstood to be lymph massage or lymphatic massage) and other massage and energy work techniques, your body may be put back into a state where deep healing can occur. This type of work cleanses and detoxifies as well as stimulates your immune function, in addition to "balancing your autonomic nervous system." (1)  This work can also re-pattern long standing chronic physical, mental and emotional ways of being that no longer serve you or inhibit healing.

These lymph and massage techniques also induce deep states of relaxation resulting in tissue restoration, regeneration, and repair. Results may "prove beneficial in the correction of numerous conditions; as well as use in preventative health maintenance."
Our trained Fort Collins therapists will work directly with your chosen health professionals when needed, to get you back on track with your health or focus on prevention. Self care recommendations may also be shared to further empower you on your journey.
Some of the specialties we are passionate about helping you with are:
Swelling and Inflammation - including autoimmune, allergies, chronic infections, water retention, digestive problems, swollen lymph nodes, muscle pain, organ pain, joint pain
Detoxification and Whole Body Cleanse - including liver detox and assistance with your physician guided cleanse or weight loss program
Injury Recovery and Surgery Recovery - sprains, strains, bumps and bruises, chronic pain management, scar healing, cosmetic surgery, reduced recovery time, motor vehicle accidents, joint replacements.
Cancer Massage and Cancer Recovery - chemotherapy, radiation, Lymphedema prevention, boosting immune function
Stress Reduction and Emotional Release
---

Fort Collins Lymph Therapists, Massage Therapists, and Energy Healer

To contact Carol J. McDaniel, LMT HTCP CRMP or one of our other Fort Collins therapists, please click here.
Thank you for visiting our site. We are eager to share our passion about natural health solutions, the lymphatic system and natural pain relief. Please book an Appointment below.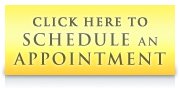 Scheduling an appointment requires that you provide personal information to our scheduling service provider.
References:
(1) Chikly, Bruno, http://chiklyinstitute.org/ldt/applications.htm, Chikly Health Institute, 2009.
---

Table of Contents


Scheduling a Fort Collins massage appointment with LymphWorks therapist C.J. McDaniel or Lindsey Longaker can be done online for 24/7 convenience for any Lymph Drainage Therapy, Massage, and / or Energy Healing sessions.
Massage-Rates and Pricing for Lymph Drainage, Massage, or Energy Healing at our LymphWorks Fort Collins, CO office....
LymphWorks Fort Collins Massage gift certificates and other services may be purchased and printed instantly on-line for any service...
Fort Collins Lymph Drainage Therapist C.J. McDaniel utilizes the Chikly Method & Therapist Lindsey Longaker uses MLD to address swelling, detoxification, cancer, injury and surgery recovery
Fort Collins massage therapists Carol J. McDaniel & Lindsey Longaker of LymphWorks have unique skills to aid clients in achieving optimal health and wellness....
Fort Collins Energy Healer CJ (Carol J.) McDaniel is a medical intuitive and healer who's unique style gently uncovers the root causes of one's discomfort or ....
LymphWorks offers Holistic Skin Care services with esthetician Ashley as well as lymphatic skin health techniques...
Location Directions to LymphWorks - Fort Collins Lymph Drainage Therapy, Massage, and Energy Healing.
Please contact us to ask about lymph, massage and/or energy healing services...
No matter what the cause, Fort Collins swelling and inflammation may be significantly reduced with the application of Lymph Drainage Therapy...
Fort Collins detox with Lymph Drainage Therapy, a powerful and enjoyable whole body cleanse which may also enhance your weight loss or cleansing program...
Fort Collins cancer massage therapists customize your healing session with unique and varied techniques based on where you are in your cancer journey...
After surgery, Massage and Lymph Drainage reduces swelling, pain, detoxifies tissues from drugs, improves scars. Fort Collins surgery massage...
Scar massage techniques may improve or lessen the appearance of your scar and may lessen the possibility of developing long-term problems your scar may cause......
Gentle therapeutic breast massage and lymphatic breast care are ideal for maintaining healthy breasts, reducing pain, swelling other breast problems as well as prevention...
Therapeutic taping can be used to reduce swelling, among other things, as an adjunct to your lymph drainage therapy session. Kinesio tape for swelling after surgery, injury...
Using Energy Healing, Therapist CJ helps her clients with law of attraction manifesting for better health, relationships, abundance, and more..
Fort Collins Lymph Drainage results in detoxification of the whole body, reduction of swelling, immune system stimulation, deep relaxation, pain relief by facilitating your body's own healing process
We have many effective Fort Collins massage techniques to best meet client needs at Lymphworks...
The most gentle way to address & rebalance Brain issues such as COVID brain, brain fog, anxiety & sleep issues, hormone imbalances. Dr. Chikly's Brain_Therapy is unique...
Massage Cupping uses negative pressure, or suction, to affect the deeper tissue layers to help reduce inflammation, muscle tension and increase circulation and movement....
Powerful 15 minute essential oil healing protocols added on or integrated into any Lymph Drainage Therapy, Therapeutic Massage, Lymph Massage, or Energy Healing Session can profoundly enhance healing...
A simple but powerful Fort Collins Energy Healing session may address physical, mental, emotional imbalances or complaints. It is gentle or no touch...
Although your Energy Healer resides here in Fort Collins, CO, remote healing sessions can be conducted for clients located anywhere in the world...
Custom PEMF sessions available at LymphWorks are non-contact & can have up to 3 frequency programs at one time, making it the most effective & supportive PEMF in the
Jet-Plasma-Skin-Lift is the most advanced Plasma technology used to brighten & tighten skin, shrink pores & promote high levels of collagen regeneration. Designed with Jet (J Plasma) & Cold Plasma
The best "No Downtime" skin treatment we've ever seen is the BioRePeel Chemical_Peel, an aesthetic grade peel without peeling.......
Transform your skin with stem_cell_Microneedling, by increasing collagen, reducing wrinkles, evening skin tone...
Nano_Pen_Infusion or Nano Skin Refining is the only non-invasive treatment which acts more effectively than other "needling" treatments. Feed skin nutrients...
8 Key ways to create and maintain healthy lymphatics and a strong immune system...
Suggest daily body detox practices for improved detoxification and naturally healthy lymph and circulation...
The most common cause of enlarged or swollen lymph nodes is infection, toxins, or chronic illness but...
To get the most from your Lymph Drainage session, here are some massage tips and things you need to know for before, during, and after treatment...
Breast Health can be impeded by lymph congestion and connective tissue restrictions caused by ill-fitting bras ...
Lymphworks extensive health resources list containing trusted and qualified practitioners to refer you to when needed...
---
Like This Page?