Reducing Exposure to Toxins


By definition a toxin is a poison and it is safe to assume that exposure to toxins in no way benefit health.

Reducing exposure to and avoiding toxins in your daily environment is one of the smartest decisions a person can make towards maintaining your health and preventing disease. This is because while your body's liver and other organ systems were created to neutralize and expel chemicals from your system, it was made to perform these functions in a natural environment, against natural toxins- not synthetic ones that now infiltrate our culture's every walk of life. (2)

When you put things into your body that don't occur in nature, the body has to use more complex mechanisms to get rid of them and becomes over burdened with these tasks. Once these chemical toxins enter your body through the skin, digestive system, or respiratory tract, they can interfere with just about every bodily function you perform.

To limit your exposure to these poisons, it takes knowledge and awareness and scrutiny of choices you make on a daily basis. According to the EPA, since WWII over 80,000 chemicals have been introduced into the market place. Today over 1500 new chemicals are introduced each year and only 10 of the 1500 are tested for safety levels.

A great example of the enormity of our pollution problem is that "more than 4 billion pounds of pesticides are used annually in the United States. That equates to just over 10 pounds of pesticides for every man, woman, and child. The average home contains an estimated 100 pounds of hazardous material. That's 3 to 10 gallons of chemical waste per home." (2)

The most common areas these poisons are found in your daily life is in your food, water, air, personal care products and household cleaning products. Therefore, prioritizing your attention on "greening" these areas of your life is highly recommended.  Paying close attention to labels is key.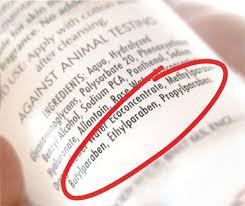 Places to Reduce Toxins in your Life:



Don't be fooled by a label's claims that a product is "safe", "green", "gentle", or "natural". Use cleaning supplies certified "Green Seal" or "EcoLogo". Watch and read the warnings before you buy and do not buy use product with cancer warnings (carcinogenic) or ingredients with "PEG", "-eth", PTFE" or "perfluoro" in their name as those toxins!

Avoiding Toxic Ingredients:


Aluminum and other heavy metals (mercury, arsenic, cadmium) are linked to nervous system and organ damage. Aluminum can be found in tap water, dental fillings, processed foods, antiperspirants, antacids, cosmetics, paper products, beverage cans, foil and cookware. Choose deodorant, or natural mineral salt stick over antiperspirants.

Amines are used in dyes, drugs and gas treatments.
Benzene is a recognized carcinogen (known to cause cancer). It is found in surface cleaners, laundry and dish washing detergents, surface polishers and found in general performance sealants (PVAC, butyl, vinyl, etc.), laundry starch preparations, lubricating oils, scatter rugs, bath mats and bath sets.
Bisphenol A (BPA) is found in hard plastics and the lining of canned foods, bottled water and is linked to cancer and hormone disruption.
Brominated Vegetable Oil (BVO) is a flame / fire retardant banned in other countries and found in some citrus soft drinks such as "Mountain Dew, Squirt, Fanta Orange, Sunkist Pineapple, Gatorade Thirst Quencher Orange, Powerade Strawberry Lemonade and Fresca Original Citrus." (5)
Butyl Cellosolve is a classified neuro-toxin (damages the nervous system and brain). It can be found in window cleaners and other all-purpose-cleaning products.
Chlorine is a recognized carcinogen. It is found in dishwashing detergent, bleach, tap water, laundry detergent, kitchen and all purpose cleaners, swimming pools, steam rooms and hot tubs.
DEA (Diethanonlamine) has known for carcinogenic affects. It is used to formulated in soaps, detergents, and surfactants and is found in over 600 home and personal care products such as shampoos, conditioners, bubble baths, lotions, cosmetics, soaps, laundry and dish washing detergents.
Ethylbenzene is another recognized carcinogen. It can be found in bathroom tub and tile cleaners, floor and furniture polish, laundry starch preparations, and rug upholstery cleaners.
Formaldehyde is a recognized carcinogen. It is found in furniture polishers, car cleaners, disinfectants, adhesives for particle board, rug and upholstery cleaners and toilet bowl cleaners. This is also an unregulated by-product of tap water disinfection.
Fragrance. Over 80% of the ingredients used under the label fragrance have never been tested for human toxicity (3). Toxic exposure to these chemicals cause neurological damage, multiple chemical sensitivity, allergic reactions, and increased immune response. "Fragrance" is found in just about everything including air fresheners, cleaning supplies, magazine ads, and personal care products.
Lead is a poison and neuro-toxin. It is often found in lipsticks, tap water, pipes, paints and coatings, eating utensils, cosmetics, spermicide, ammunition, batteries, ceramics, solder and fuel additives.
Parabens is a recognized carcinogen and hormone system disruptor. Parabens are a widely used synthetic preservative found in nearly 25,000 cosmetics and personal care products.
Perchloroethylene (PERC). About 95% of dry cleaning facilities use this toxic chemical as their primary cleaning solvent (4). PERC is a known carcinogen and exposure can cause dizziness, fatigue, headaches, sweating, liver and kidney damage. Utilize a green dry cleaner.
Perfluorochemicals or PFCs (PTFE or perfluoro) are extremely toxic and widely-used water, grease and stain repellents. They're found in carpets and on clothes, on fast-food wrappers, microwaveable popcorn bags, and on the inner lining of pet food bags. Also known as Teflon®, Scotchgard™, Stainmaster® and Gore-Tex®. Skip non-stick and stain resistant to avoid these.
Petroleum Distillates (Petrochemicals) are found in furniture polish and cleaners, lubricating oils, pet flea and tick products and collars, petroleum products, floor and furniture polish, dishwasher cleaners, aerosol sprays, and laundry detergents.
Phenol is found in disinfectants, antibacterial, antiseptics, hard surface cleaners, paint and varnish removers, and synthetic resin and rubber adhesives.
Phthalates are recognized carcinogens and hormone system disruptors in soft plastics. They can be found in toys, food packaging, hoses, raincoats, shower curtains, vinyl flooring, wall coverings, lubricants, adhesives, detergents, nail polish, hair spray and shampoo.
Propylene Glycol is the main ingredient found in anti-freeze but is also found in many personal care products (3). Paints and coatings, floor wax, laundry detergents, pet food, tobacco, cosmetics, toothpastes, shampoos, deodorants, lotions, processed foods.
Sodium Lauryl Sulfate (SLS) is found in harsh detergents and nearly all toothpastes, many shampoos and bubble baths.
TALC is chemically similar to asbestos and known cancer causing substance. It can be found in many body and baby powders.

Reducing exposure toxins listed above is a great start to reducing your body's toxic burden and therefore, increasing your body's ability to function in a healthy manner.

To further optimize health, consider other Healthy Lifestyle Tips (link coming soon) which allow for enhance your body's lymphatic, liver and other organ systems ability to cleanse.
RESOURCES:
(1) Dr. Tim O'Shea. Vaccination is Not Immunization. http://www.immunitionltd.com/book/vaccination-is-not-immunization.htm.
(2) Cleanse Ultimate Inside-Out Approach. Better Nutrition Magazine Booklet. Gaetano Morello, ND. 2008
(3) Rub a Dub, Dub..Is cancer in your tub? Network News and Publications 2004. www.netnewsplbl.com
(4) Environmental Working Group. http://www.ewg.org/
(5) "Burn Baby Burn", http://gizmodo.com/5868012/theres-flame-retardent-in-mountain-dew/
---
Like This Page?