LymphWorks

Job Openings

We are currently looking for highly qualified candidates for job openings in Fort Collins, Colorado.  If you have the skills we are looking for, we will consider finding a space for you! Please send a resume and cover letter if you have Lymph Drainage Therapy or Manual Lymph Drainage Therapy Training along with your Therapeutic Massage License to carolj@fortcollinslymph-massage.com. 

Lymph Drainage and Therapeutic Massage Job Opening Details

Successful massage and lymph drainage therapy office seeking an experienced registered/licensed massage therapist (RMT/LMT). Candidates must have a minimum level II Lymph Drainage Therapy (Chikly Method) training or equivalent Manual Lymph Drainage (Vodder Technique). Office specialty is working with swelling, inflammation, chronic illness/breast cancer, detoxification, post-surgical recovery and rehabilitation, breast care, pain management, lymphedema (LyE) prevention, as well as traditional therapeutic massage applications.  

This position is currently for one day a week (Sunday) and will add every other Saturday after a period of assessment and training. Functions of this job opening / role may include answering phones, scheduling clients (Schedulicity on-line system), taking payments, patent intakes/SOAP/ insurance verification, laundry folding, sheet stacking, and so on.

Ideal candidates are confident, experienced, have strong communication skills, understand medical terminology, have strong therapeutic presence, are continually working on their own personal and professional development, are passionate about Lymph Drainage and serious about guiding clients to highest levels of healing (clients will need you less and less).  Therapist must exhibit strong, healthy, ethical, and professional boundaries with LymphWorks' work, clients, as well as their personal life, and other jobs they may have.  Therapists must be skilled at collaborating with other holistic and allopathic medical practitioners regarding client care and therapeutic goals.  Therapist must be adept at providing an entire massage session OR and entire lymph drainage therapy session but also be able to integrate these therapies together seemlessly.  Additional training and experience as a therapist in a clinical setting is helpful. Therapists having certifications in multiple modalities below please apply:
CranioSacral (optional)

Massage Cupping (optional)

Essential Oils (optional)

Energy Healing (optional)
As with any professional massage therapy position or job opening it takes time to build a return clientele and to maintain a full schedule. Therapists considered for this position will understand that while the clinic will provide clients and has a strong Google presence and and impeccable reputation within the community (current therapists are booked 2 to 6 weeks in advance), it is the MT's responsibility to retain the existing client base via quality therapeutic presence, consistent results, and professional representation in all work-related interactions.  

Therapists must be able to complete multiple 30, 60 and 90 minute sessions, with 15 minutes between, throughout the day. Busy days may yield up to 5-6+ hours of massage over a shift. Therapist is required to carry liability insurance through a reputable organization such as ABMP or AMTA.

This position is an independent contracting position but could be a W-2 position for the right therapist. Professional dress required and uniformed shirts provided. For questions, please email C.J. below with the RE: Job Inquiry.
admin@lymphworks.com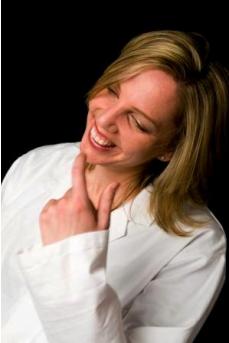 ---
Like This Page?