Holistic Skin Care
Esthetician
Besides Lymph Drainage Therapy and lymphatic care to assist in healthy beautiful skin, LymphWorks offers Natural Beauty services in the form of Holistic Skin Care to address aging gracefully and facilitating shining outward of who you truly are on the inside! 
Licensed Esthetician, Ashley Hunter, LE specializes in Jet Plasma Skin Tightening and other services geared toward acne, scars, skin damage/trauma, inflamed and/or troubled skin. Ashley is gentle, caring, and passionate with her work having changed careers into this field in order to help people in a more direct, and interpersonal way. Having overcome her own battles with skin health in the past, Ashley absolutely loves the the Jet Plasma pen for the large range of amazing skin health, skin lifting, and appearance benefits! Her next favorite offering is Microneedling and various forms of gentle and natural skin exfoliation microdermabrastion, hydrodermabrasion, and the next generation of gentle skin resurfacing peels. She chooses and utilizes natural serums, moisturizers, masks, and products for even those clients with the most sensitive skin and understands the needs of LymphWorks' clients with chronic inflammatory conditions, infections, cancer and more. She is currently training in lymphatics and oncology esthetic skills and will be offering a highly focused lymphatic and oncology options soon. 

Lymphworks' Esthetician loves to work with Wrinkles, Aging Skin, Skin Laxity, as well as Inflamed Skin, Eczema, Psoriasis, Rosacea, Damaged Skin, Scars, and Acne.  She has solutions for Hyper-Pigmentation, Melasma, and to Shrink Pores, stimulate Collagen Remodeling, Skin Regeneration and Repair.  She carries a variety of natural and professional grade and Holistic skin care products for use during professional office visits and for your home care.  

LymphWorks' Esthetician Ashley Hunter, LE

 Holistic Skin Care
Services Offered
We have a variety of choices for Natural Beauty that often start with a free skin care consultation to determine the best services for care and maintenance of your particular skin regardless of age, health, and history.  From autoimmune, cancer, hormone changes and skin injury, we have solutions to offer:
FREE Skin Care Consultations
Woods Lamp Analysis
Facial Lymphatic Cupping*
Dermaplaning for Face & Skin
Glo Facial - Microdermabrasion * 
Hydro Facial Glo - Hydro dermabrasion Infusion (Water exfoliation) *
Oxygen Facial - Skin Fix & Shine *
Microdermabrasion BACK Body Facial

Body Treatment Microdermabrasion Skin or Tattoo Refresh
Many Clean Professional Skin Care Products
Coming Soon- Lymphatic Facial for Skin Rejuvenation

                            *Packages Available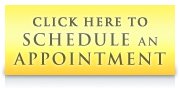 Scheduling an appointment requires that you provide personal information
to our scheduling service provider.
---
Like This Page?