Events at LymphWorks - The BodyWork Experts


The most current events, happenings, workshops, classes, and other news and information from our Lymphworks office in Fort Collins, Colorado.  Our mission at LymphWorks is "Facilitating optimal health and consciousness through intuitive lymphatic bodywork & energy healing" and this includes the teaching and facilitating of self healing and self empowering techniques.

---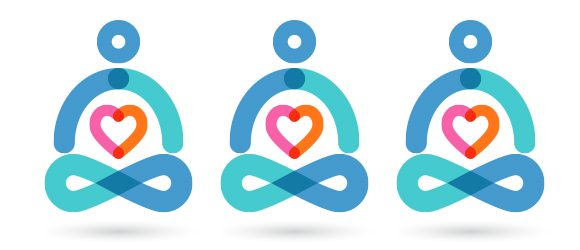 Monthly Group Energy Clearing Workshops / Classes / Events / Series and Intuitive Coaching
Reserve your spot on-line.

ENROLL/Schedule yourself in one or more classes NOW.
Live Group Energy Clearing Workshops are approximately 1.5 to 2 hours each.  Each event is extremely affordable for the amount of energy healing received.  Advanced Energy Healer and Intuitive CJ McDaniel works interactively with the group in these topic-specific clearings to clear common blocks and unique blocks for the class (such as limiting beliefs, fears, family patterns) on a different topic each month.  The group energy allows for greater shifts and clearings to take place.  Class size is limited to 14.
Each workshop begins with a group guided meditation / alignment and will really get your energy flowing.  It is intended to get participants un-stuck in the physical, mental, emotional, and spiritual bodies, to awaken their internal guidance, and to reconnect each participant with their internal guidance.
The workshops will empower participants with enough wisdom and experience (and a handout) to continue clearings on their own at home if they choose. You may repeat any of these workshops at half price. Personal intuitive insights and clearings are often deeper the second time around!
These workshops will be available for purchase as audio MP3 on-line soon.
Empowered You - Intuitive Coaching Series of 6 classes.  
Clearing Blocks to Love & Manifestation (4rth /Heart Chakra)
Clearing Blocks to being a Great Healer, Practitioner, Counselor Level I
Clearing Blocks to Life Purpose & Life Path (7th/Crown Chakra intensive)
Clearing Blocks to Healing (1st /Root Chakra intensive)
Clearing Blocks to Feminine/Masculine Balance and Power - Level I (Suggested Prerequisite of Love & Expression)   
Connecting to the Divine Feminine Power (Prerequisite Level I Feminine/Masculine Balance) 
Clearing Your Blocks to Intuition (2nd/Sacral Chakra Intensive)
Clearing Blocks to Expression -Your Voice (5th/Throat Chakra Intensive)
Healing Narcissistic Wounds & Balancing Relationship Patterns
Getting Unstuck- Clearing blocks to Action (3rd /Solar Plexus Chakra intensive)
And many others as Intuitive Energy Healer CJ is guided, so please check our schedule regularly:
Reserve your spot on-line.

ENROLL/Schedule yourself in one or more classes NOW.
~
All classes will be held in the classroom at our LymphWorks Office at 1113 Stoney Hill Drive, Suite A, Fort Collins, CO 80525.
Please bring a notebook, pen, payment (in form of cash, check, or credit, paypal), yoga mats, pillows and blankets if you wish to sit or lay on the floor on instead of using the chairs provided.  Arrive well hydrated at least 15 minutes before class begins.
Clearings are equally effective in recording as live, and these workshops will eventually be recorded on MP3 and shared so that participants may listen several times to increase the impact and depth of the clearing work. 

---
Like This Page?