Fort Collins Massage Therapists

LymphWorks currently has three Fort Collins Massage Therapists, Gina, Lindsey, and Carol (CJ) ready to serve you with a combined 31 years of experience and many different skills to help you achieve optimal health.


Fort Collins Massage Therapist
Gina Michelle, LMT


Specialty:
Therapeutic Massage Techniques, Manual Lymph Drainage (MLD)
Gina has over 13 years as a Colorado Massage Therapist as well as many years of experience as a massage therapy instructor for both the Boulder College of Massage Therapy and Denver School of Massage.  Gina specializes in varied forms of therapeutic massage, Manual Lymph Drainage, Ayurvedic Lymph Massage, improving range of motion and rehabilitation.  Gina's intuitive nature allows her to be fully present for the personal needs of the client from moment to moment and adjust her therapy accordingly.  She is passionate about helping attending the client's needs which brought them into the clinic to begin with; but also facilitates clients' discovery of themselves while bringing them to a state free of pain, stress, and discomforts. Like all LymphWorks' Massage Therapists she support the client on all levels – physical, mental, emotional and spiritual.  She has so many skills that we are unable to list them all here, however, some of the things you may expect during a session with Gina include Deep Tissue, Swedish, Energy, Thai inspired range of motion, Breath Work, Infra-Red hot pack Applications, Reflexology, and Stretching. She is passionate about her work and family, sustainability, food freedom, cycling, art, music, and volunteering.
~~~

---
Fort Collins Massage Therapist 
Lindsey Longaker, LMT


Specialty:
Integrated Therapeutic Massage Techniques, Manual Lymph Drainage (MLD)
Lindsey Longaker's short time since graduating from IBMC in 2015 has been spent serving a variety of clients in a full time therapeutic massage setting in Northern Colorado.  Certified in Manual Lymph Drainage Vodder Technique in the fall of 2017, she is passionate about this work and all the subtle and profound ways it enhances the healing process.  Consistent and gentle in holding a healing space for others, she is also positive, curious, and compassionate, which leaves her clients feeling naturally uplifted and hopeful.  She has experience in swedish, Neuromuscular techniques, trigger point, prenatal, myofascial release, range of motion improvement, and more.  Her love for therapeutic bodywork keeps her enrolled in classes and traveling for her studies.  
~~~
---

Fort Collins Massage Therapist
Carol J. McDaniel, LMT HTCP CRMP

Specialty Techniques:

Advanced Energy Healing & Advanced Lymph Drainage Th

erapy (LDT)



Although Carol J. McDaniel (CJ) has been a licensed massage therapist for 12 years in Fort Collins, Colorado, her work primarily focuses on Advanced Energy Healing sessions OR simple to the most complicated Lymph Drainage Therapy applications.  CJ's passions are working with swelling, detoxification, inflammation, cancer, injury, surgery, lyme, WNV, illness rehabilitation, mental and emotional clearing and trauma repatterning.  She approaches all client sessions with a whole-person and customized approach and ensures client empowerment so they may continue their own healing once they have left the LymphWorks Massage Therapist office. She is passionate about her work and family, community, sustainability, clean living principles, the food system, running, dancing, travel, and all forms of spirituality. For more details about CJ, please view her profiles under the Energy Healer page or Lymph Drainage Therapist page.
---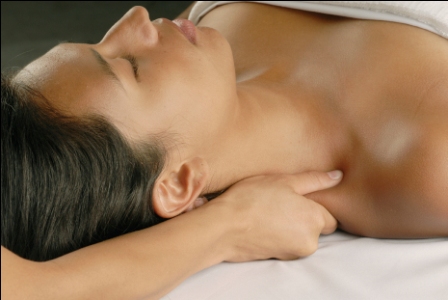 LymphWorks Massage Therapists are ready to create a customized session or program to meet your health and healing goals.

Click here to schedule with one of our Fort Collins Massage Therapists.
---
Like This Page?